Our success stems from a focused commitment to every aspect of vehicle dismantling, whilst continually improving the standard of service given to it's customers.
About Motorhog
Since its founding as Doncaster Motor Spares in 1939, Motorhog has become one of the UK's leading dismantling and salvage specialists. The company has developed and expanded considerably over the years. It now employs over 250 full-time staff and turns over several million pounds per year whilst still remaining an independent and privately owned company.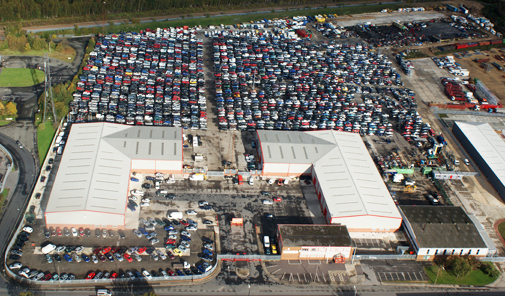 Presently our operation occupies over 105 acres spread across 20 sites. This much space is required to store the 5000+ vehicles in stock at any one time.
Recently we have invested over £3,000,000 in all our sites throughout the UK. We have bought specialist dismantling and de-polluting equipment capable of handling over 500 vehicles per day , well equipped workshops, 7  balers each capable of handling 100 vehicles per day, a vehicle repair centre and 25,000 square feet of racking which holds our stock of over 100,000 vehicle components. Motorhog has the capacity to handle over 80,000 vehicles per annum.
All used parts are sold with the company's money back guarantee. and we now offer next day delivery on parts whether locally by our own fleet or nationwide using a contracted courier service.
We are a member of the N.S.G. – National Salvage Group a leader in its field of contract salvage buying. Its member companies handle over 100,000 vehicles per year offering nationwide coverage to Insurance companies.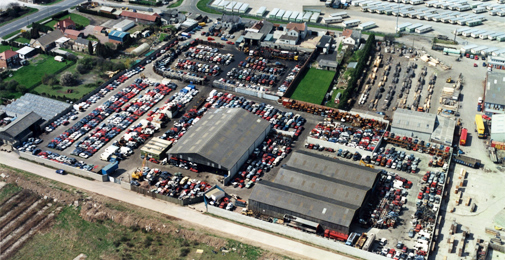 We are also a member of the C.A.R.E group – The Consortium for Automotive Recycling, a partnership with vehicle manufacturers aimed at raising the standard of end-of-life vehicle disposal and recycling in the UK.
Head Office in Doncaster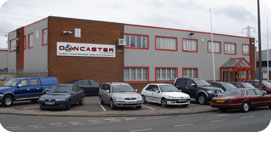 Over 100,000 vehicle components in stock.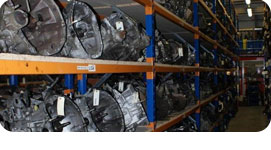 Over 5,000 vehicles in stock.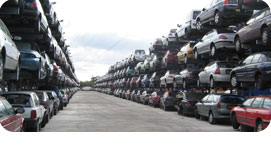 Capable of handling over 700 vehicles per day.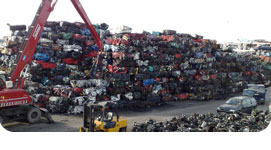 Over 105 acres spread over 20 sites.